Leagues Club Park construction
Winner of the Aboriginal Heritage and Judges' Choice Awards at the National Trust Heritage Awards 2021
Gosford's newest park is here
 
We've transformed Gosford's Leagues Club Park into an award winning regional play space.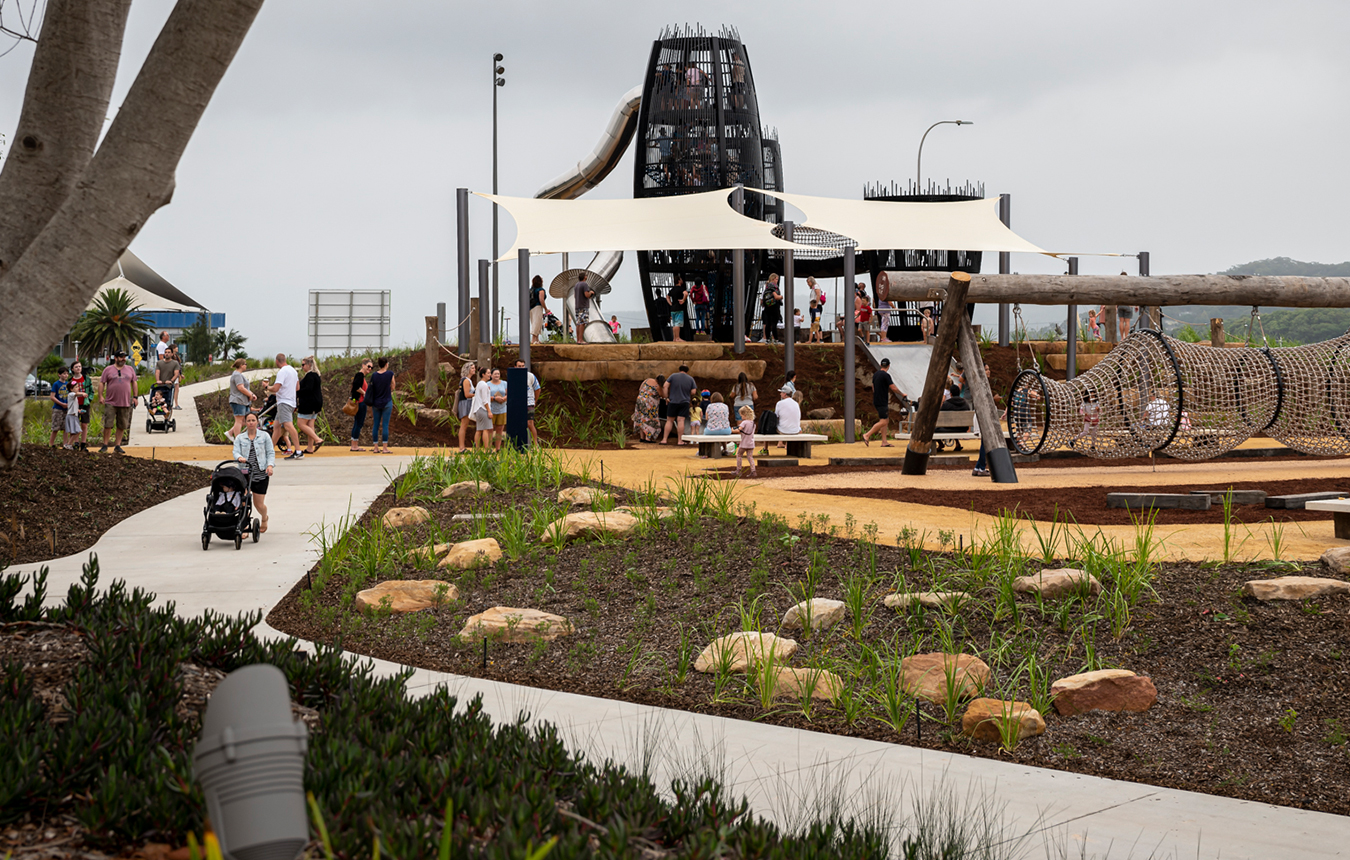 HCCDC's $10 million Leagues Club Park has now opened, delivering a world class nature-inspired play space in the Gosford CBD. The public parkland includes 'wild play' areas, interactive Aboriginal design elements, accessible pathways, and quality green space.
The park's innovative 'tidal terrace' brings the bay into the park through a shallow waterway, including sandstone animal 'islands' inspired by the nearby Bulgandry art site. When the tide rises the terrace becomes a water playzone where kids (and kids at heart) can splash, then when it falls the terrace uncovers a sandy playspace.
Works to finalise the finishing touches are continuing and expected to be completed soon.
Video: Leagues Club Park Community Day
Video: Creating Aboriginal totems for the Tidal Terrace
Project Timelines
Environmental Impact Review
Detailed Design & construction
Major construction complete, park open
Finishing touches, project complete
Stay up to date:

Questions or concerns?
Contact Landscape Solutions - Ph 1300 653 013
 
Other HCCDC projects:
Works notifications:
14.04.20 - Changes to road access - PDF
17.03.20 - Changes to road access - PDF
2019 - Upcoming works notification - PDF

Resources: