HCCDC manages four spectacular event and activation sites in Newcastle and on the Central Coast offering a range of outdoor space for hire for community, charity and commercial events.
To enquire about holding an event, please email events@hccdc.nsw.gov.au.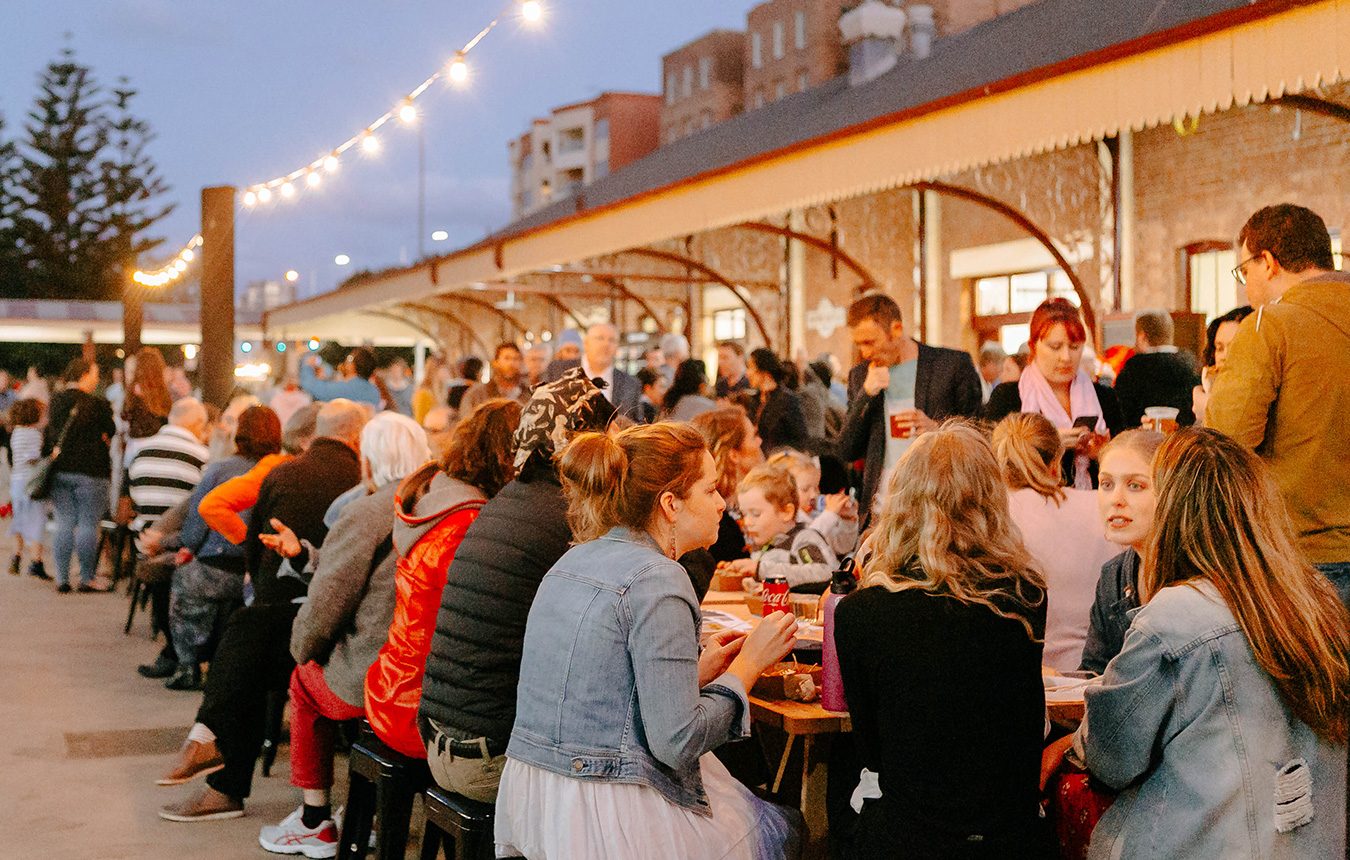 The Station Newcastle
Newcastle East
The former Newcastle Railway Station is the cities most unique event space with a large outdoor piazza that can host up to 4,500 people and be used for a variety of small and large events.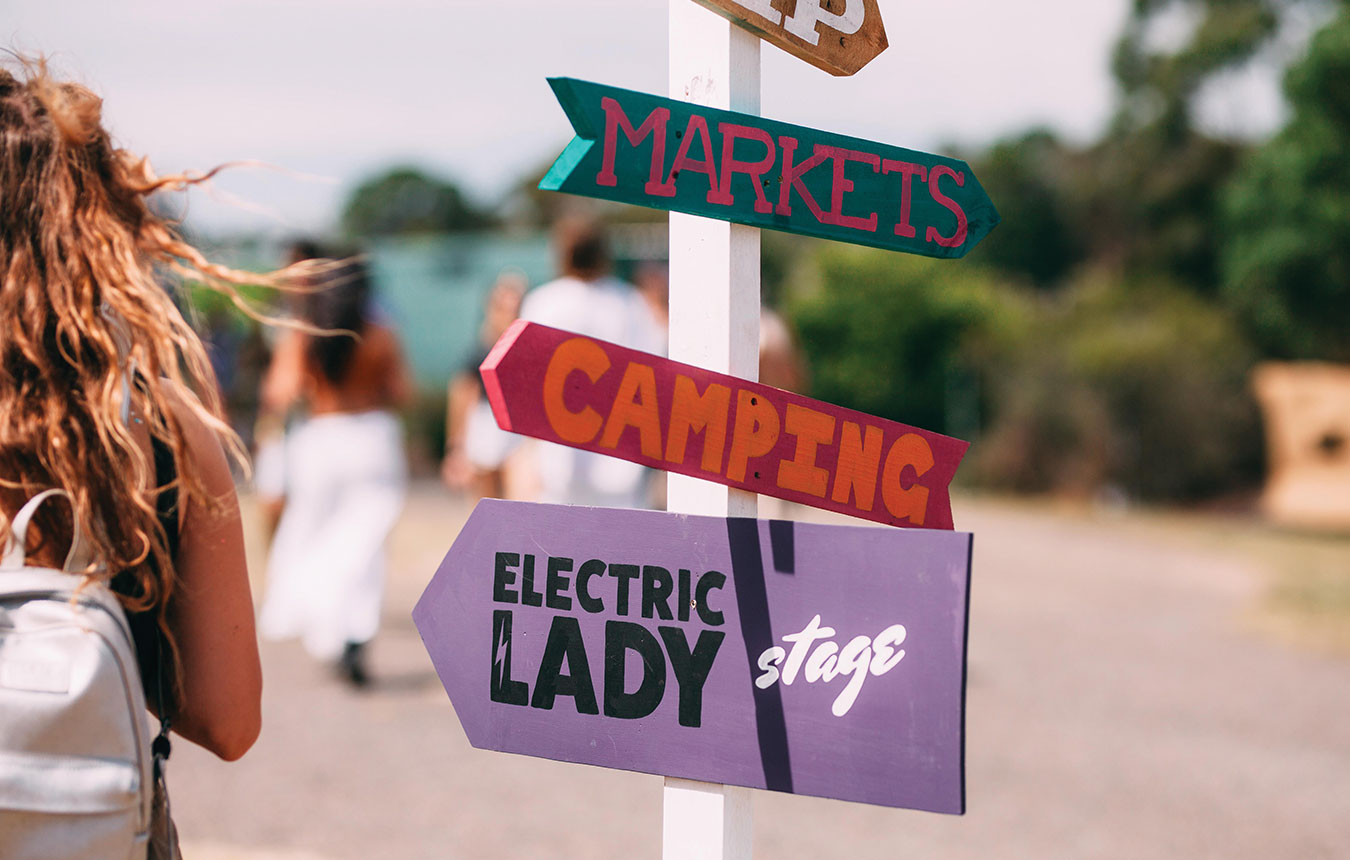 Mt Penang Parklands
Central Coast
Offering expansive lawns surrounded by leafy trees, native plants and flowers - Mt Penang spans over 8 hectares of versatile space, ideal for corporate and community events of all sizes.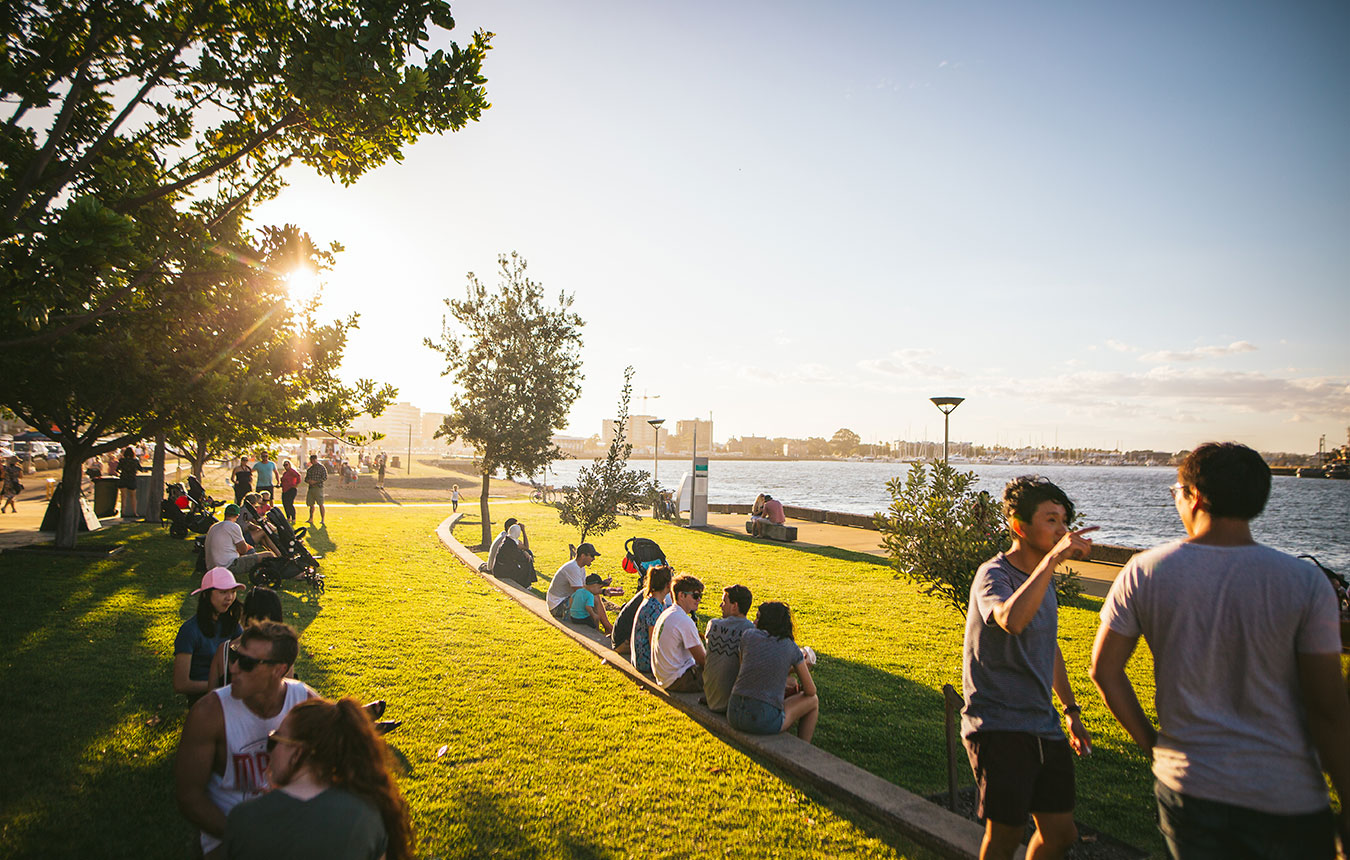 Honeysuckle Precinct
Newcastle
The Honeysuckle waterfront precinct is ideal for markets, promotions, outdoor events and health and fitness activities with Newcastle's working harbour as the backdrop.
Market Street Lawn
Newcastle

A community green space with direct access between the city and Queen's Wharf waterfront, and directly connected with The Station in Newcastle East. The Lawn has been created to cater for outdoor events in the heart of the city.
The former Newcastle Railway Station, 'The Station', is the city's most unique destination with a large outdoor piazza space for a variety of small and large events.
Located on the corner of Scott and Watt Streets in Newcastle East, The Station has capacity to host up to 4,500 people on the platform, and an event liquor licence for appropriate activations.
We are currently welcoming proposals for regular and one-off event bookings. Recent events include outdoor yoga and fitness classes, Friday night food trucks and markets, and the Grapes of Mirth: Wine, Comedy and Music Festival. 
The Station's temporary activation is all about trying new things and having fun with new activities, events and opportunities.
Apply to hold your event at The Station:
Event packs, application information and site maps

Event enquiries:

Follow The Station on Social Media:
The Station is a beautiful example if Victorian Italianate architecture, and recognised as a significant state heritage listed building located in Newcastle's east end.
After the heavy rail line was truncated in 2014, important heritage restoration works were completed to bring new life to the 1858 building. This included restoring and opening the ground floor spaces, providing improved pedestrian access to the site, and filling in the former railway platforms to create a grand outdoor piazza space that the community can enjoy.
Now a vibrant destination where anything can happen!
During the sites temporary activation, the ground floor spaces have been transformed into a creative mix of businesses including artistic and innovative retail spaces, a pilates studio, and an eclectic bookshop and lending library. With a public scooter track and kids corner on the platform, a cafe, and a variety of events week to week, The Station is becoming known as a welcoming inner-city destination where there's always something happening.
Directly connected with The Station in Newcastle, Market Street Lawn offers for hire over 3000m2 of space in the heart of the city, adjacent to the Queens Wharf harbour. The lawn has hosted Street Feasts, India Day, Game Changer events and Oakvale Farm's petting zoo.
This community space on the repurposed former heavy rail corridor, provides access between the city and the waterfront and is a perfect location for small to medium events and activations. The space has been fully landscaped to include seating, open green lawns, shady trees and an illuminated kid-friendly water feature. 
The Lawn is ideal for small and medium sized events and has many in-built features to assist in the delivery of your event, including dedicated sites for food trucks to drive in and trade, and multiple power outlets. Located in direct proximity to public transport, it provides new connections between Scott Street, Perkins Street and the waterfront along Wharf Road - and is also the destination for the new Queens Wharf Light Rail stop.
The historic Signal Box building in the heart of lawn is currently undergoing heritage restoration and will be transformed into a vibrant new dining destination opening in late 2019.
The Honeysuckle waterfront precinct is a spectacular urban space that showcases the working harbour to the world. It has been redeveloped from a working industrial area, into an attractive residential, commercial and retail area on the harbour's edge.
Connected by a very popular promenade, Honeysuckle is the destination for walkers, runners and cyclists and is a key recreational destination for people visiting our city.
Honeysuckle has become the city's premier large community event space with six distinct spaces for outdoor events. The spaces are available for individual hire, as well as concurrently for larger events to be staged across multiple locations at the precinct.
Honeysuckle has hosted a variety of events including New Year's Eve celebrations, the Winter Heat Festival, NewRun Running Festival and the Light Up Newcastle Lantern Walk.
Apply to licence an event:
Event enquiries:
Surrounded by leafy trees, native plants and flowers, the Central Coast's Mt Penang Parklands offer expansive lawns ideal for corporate and community events including major outdoor festivals. 
Spanning over 8 hectares of versatile space, amidst 156 hectares of grassed outdoor parklands, tree lined avenues, heritage buildings and extensive bushland - this multipurpose site is ideal for a huge range of functions.
Whether you seek to hold a festival, motor show, cinema, obstacle course, carnival, cycle tour, expo or rock concert - you'll find a perfect space in a one of a kind setting at Mt Penang.  
Major events and festivals held at the site include Mountain Sounds Festival, Girrakool Blues Festival and BBQ, The Food and Wine Festival and Street Paws. Regular community events include Mt Penang Parkrun and Central Coast Cars and Coffee. 
Mt Penang Parklands offer:
 
Five beautiful hectares for major events and festivals
Spread across green, flat and open space, Mt Penang Parklands can accommodate up to 25,000 people.
 
12 themed gardens with an amphitheatre, rolling lawns and garden nooks for smaller occasions
The grassed area at Mt Penang Gardens is surrounded by leafy trees, native plants and flowers. The gardens can host smaller exhibitions, markets, concerts, weddings and other intimate outdoor functions. During the twilight hours, the gardens come alive with heady fragrance of flowering plants.
 
Professional amenities
High quality electrical services, sewerage and water 
 
Easy access
Located adjacent to the M1 halfway between Sydney and Newcastle, and just 2 minutes from Gosford, the site is also well serviced by public transport.
 
Ample parking
There is enough space to hold up to 900 vehicles behind the Event Park.
Additional parking is also available for hire.
 
Endless opportunities
This multipurpose site is a great idea for a huge range of outdoor functions, from festivals, motor shows, cinemas, corporate functions, markets, obstacle courses, carnivals, cycle tours, expos, music concerts to a grand gala under the stars. The possibilities are endless.
Apply to licence an event:

Event enquiries:

For more information:
Mt Penang is located at Kariong, just 80km from both Newcastle and Sydney
The parklands are 1 hour north of Sydney, and two minutes from the Gosford exit off the M1.
Directions by car
From Sydney
Driving on the M1 Pacific Motorway, take the first Gosford exit - this will bring you onto the Central Coast Highway. Turn left at the third set of traffic lights, onto The Avenue.
 
From Newcastle
Driving on the M1 Pacific Motorway, take the second Gosford exit (at the Kariong Interchange sign), and turn left into Wiseman's Ferry Road. Then turn left again onto the Central Coast Highway. Turn left again at the second set of traffic lights onto The Avenue.
Getting there by public transport
Take the train to Gosford Station
Outside the station, go to the bus exchange. Take bus 34 (Gosford - Kariong - Gosford). Ask the bus driver to drop you off near the Shell service station. The walk to the Mt Penang Gardens' entry is about eight minutes, with level footpaths and pedestrian crossings along the way.

To view the bus timetable, visit the Busways website, or call (02) 4368 2277.
Free on site parking
Convenient free parking is available on site in front of the Gardens entryway.