Museum Place
The transformation of the former Civic Railway Station is well underway, with construction taking place to improve the station building and enhance surrounding public spaces. Works are on track to finish in late 2019.
The works include:
 
The former Civic Railway Station building and Hunter St Forecourt
The building will be partially demolished, renovated and repaired creating a new tenancy space. Removal of wall sections and the footbridge will create greater pedestrian access and connectivity. The heritage aspects of the site will be recognised by representing the footbridge and railway sleepers as interpretive elements within a garden area created between platforms.

The forecourt on the Hunter Street side of the building will be improved with new trees, garden beds, bluestone pavers, seating, lighting and public art. A section of Civic Lane will be resurfaced creating a shared accessway further enhancing the public domain.
 
Museum Lawn
The grassed area adjacent to the Newcastle Museum will be enhanced providing more direct bluestone pathways and links to the platforms. The public domain will be expanded to encompass the small museum car park to include new trees, garden beds and seating. Steel beams from the footbridge will be used in this space as a functioning bench/artwork.
 
Brake Block Park
A new pathway has been constructed through the park, creating a single walking route from Hunter Street to Honeysuckle Drive. New lighting has also been added to enhance safety.
Image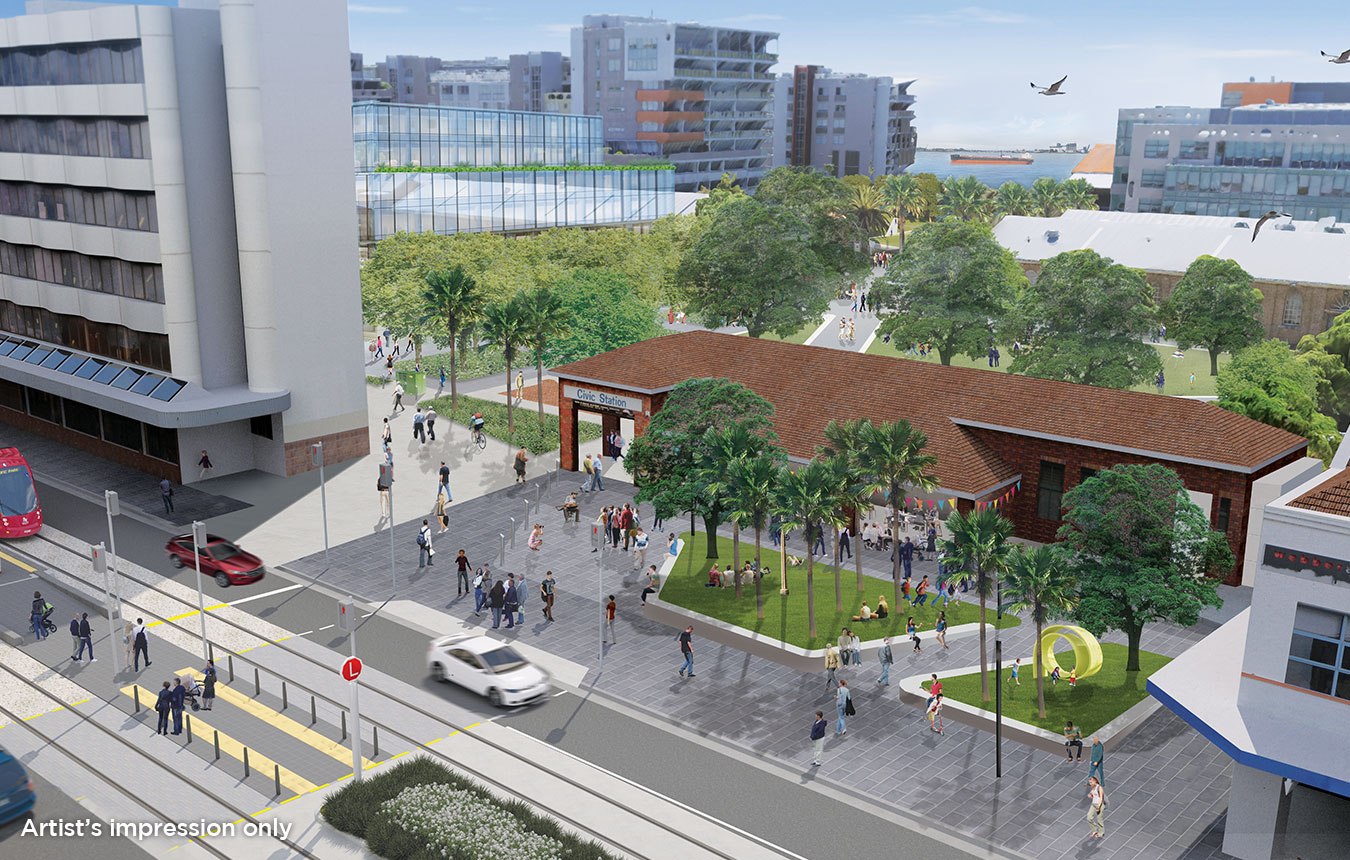 Image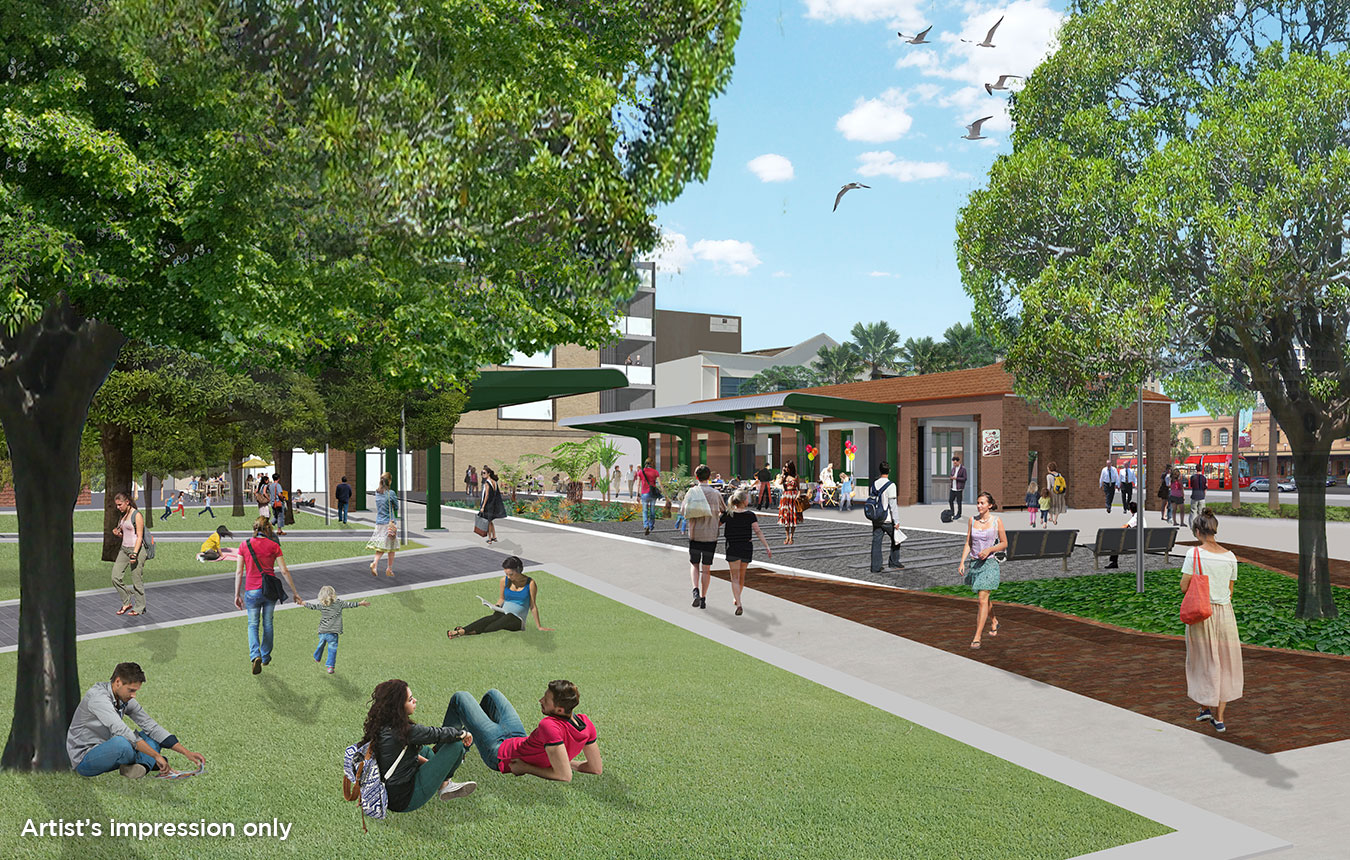 A small section of Civic Lane, including the entrance at Hunter Street, will be closed for approximately eight weeks from 29 May 2019. The footpath at the former Civic Station will also be closed during this time.
Alternative vehicle access to Civic Lane, as well as pedestrian routes on Hunter Street, will be in place during this time - see the map below.
Image

Video: Museum Place from the air
Aerial footage showing how the former Civic Station is being transformed into an exciting new public domain.
Video: Retaining heritage at Museum Place
See how Museum Place will recognise the old Civic Station's history during its transformation.