HCCDC supports an industry that welcomes and empowers women, and we are committed to increasing the number of women working in civil construction.
The national average for women working in civil construction is approximately 12%. Our aim is to see more women on site on our projects.
We engage contractors that are investing in apprenticeships for women, as well as education opportunities, flexible working arrangements and inclusive environments.
We also encourage our partners to engage with relevant committees, such as the National Committee for Women in Engineering and the National Association of Women in Construction - as well as their programs and awards.
---
Jennifer, Project Manager
The APP Group
Jennifer has gone from building her brother's Lego as a child to overseeing major construction projects, including developments at Williamtown RAAF Base, Cessnock Correctional Centre and Mount Penang Parklands.
"I was interested in engineering and maths from a young age. An environmental science course in high school led me to a Bachelor of Environmental Engineering (Honours Class 1)," said Jennifer.
Jennifer is now a project manager with The APP Group, typically overseeing everything from design and planning approvals to stakeholder management and construction.
It's not uncommon for Jennifer to be the only female worker on a worksite.
"It's definitely a challenge being the only woman on site, but this really depends on the people who you work with. I have been fortunate to have supportive colleagues to progress me throughout my career.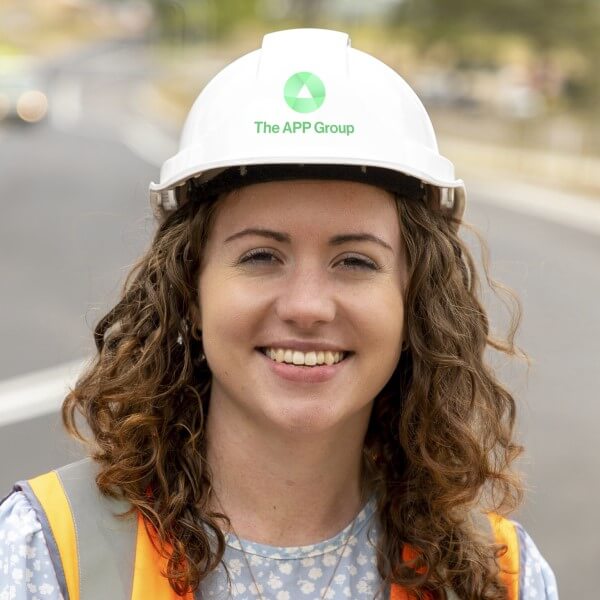 ---
Neisha, Project Engineer
Daracon Group
Neisha's love for the industry began when she was just a teenager, and growing up on a farm she loved solving engineering problems.
Neisha joined a University of Newcastle STEM camp in year 7 and, after just a week immersed in the world of engineering, she was sold. She is now an engineering graduate specialising in civil.
She recently worked on the Honeysuckle Promenade and Cottage Creek naturalisation project, responsible for ensuring stakeholder project involvement and approvals, procurement and making sure the worksite stayed on track.
"My advice to young women is, if you have an opportunity or you have an interest in STEM subjects, talk to your careers advisor at school and just ask. Don't be worried about what others think!" she said.
"The engineering and construction industry is key in society and quickly evolving. The university camp in year 7 made me realise what was really possible."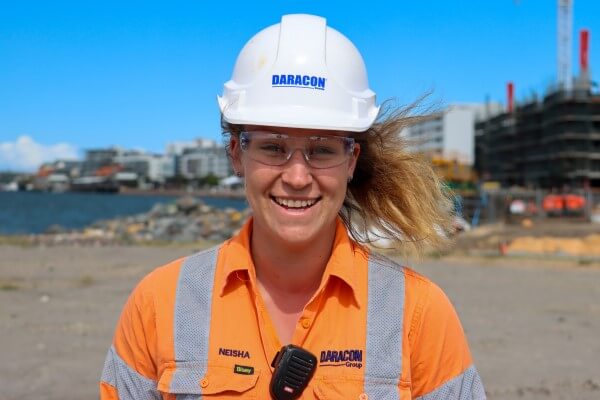 ---
Nicola, Cultural Heritage Manager
Umwelt
Nicola's work helps us better understand Newcastle's rich history, as she documents the archaeological discoveries uncovered in Honeysuckle.
Nicola specialises in Aboriginal heritage, while her employer Umwelt specialises in historical archaeology. Her job is to document and characterise the archaeological record in Newcastle.
"I studied anthropology at the University of Queensland and went on to work in the UK and Ireland. When a job came up here in Newcastle, I jumped at it," she said.
"We've uncovered a resource that wasn't well known or well documented, and the engagement from the community on what we're uncovering has been great."
"As a woman working in the construction industry, I've always tried to lead with my actions. I think that whatever doubts people might have about me vanish once they see me getting my hands dirty with a shovel and pick – they respect that, and respect what I do."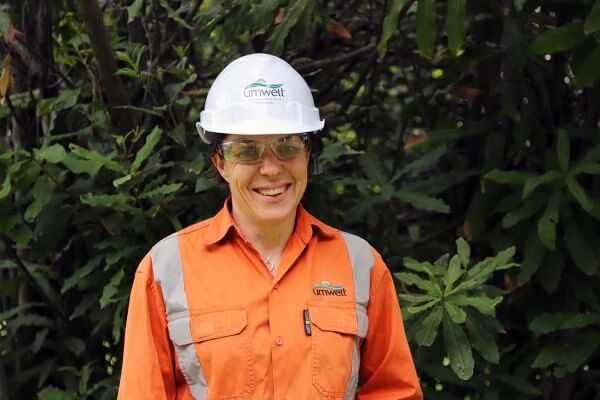 ---
Anita, Trainee Engineer
Daracon
Anita worked on our Honeysuckle promenade and Cottage Creek naturalisation project.
An intrepid traveller from an early age, she was fascinated by the different architecture and structures she discovered around the world. This curiosity led Anita to a civil engineering degree and, in her second year, she was offered a trainee engineer role with Daracon.
Anita is learning to identify and solve problems she never knew existed. Her favourite part of the job is seeing the entire design process unfold to become the final product.
"I'm particularly grateful for the opportunity to work with a team of inspiring women who empower each other and continue to pave the way for women in civil construction."
Anita's advice for women looking to get into the industry is to embrace the process and trust yourself. "If the opportunity is there, back yourself and go for it."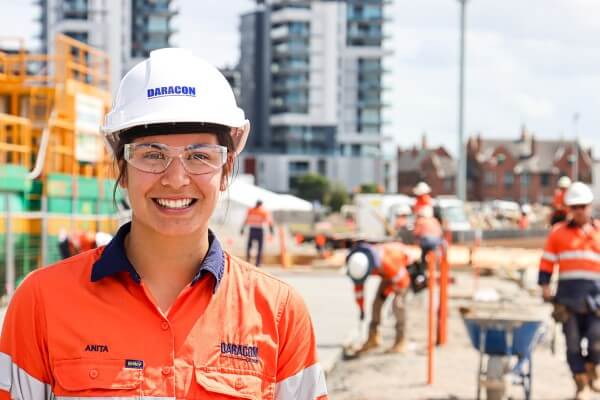 ---
Ruth, Site Engineer
Glascott Landscape and Civil
Ruth's first construction project was at Honeysuckle Park where, as site engineer, she worked on everything from checking soil bearing capacity to project communications.
"I haven't faced any issues being a woman working in the construction industry," said Ruth. 
"I'm usually the only woman on site but I work with very respectful colleagues who are willing to help."
But Ruth wasn't always seen as an equal, particularly at university.
"My success was sometimes attributed to the fact that I'm part of a trendy engineering minority, and not because I dedicated lots of time and energy refining my skills and expanding my knowledge.
"I'm excited to work with the community in my capacity as an engineer to honour both past, present and future generations by building a better and brighter tomorrow."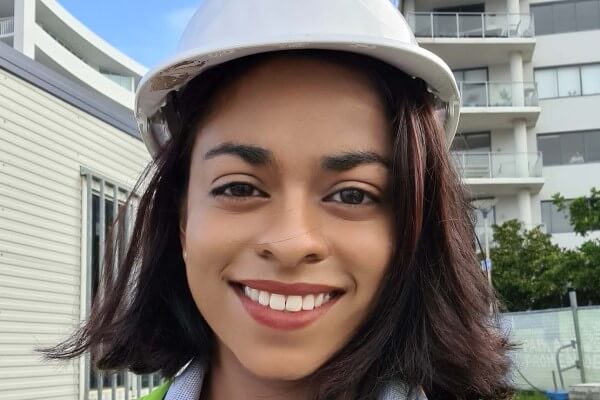 ---
Fiona, Country Market Director
Ramboll
Novocastrian Fiona (right side of picture) has worked on Honeysuckle foreshore remediation projects since the late 1990s. She now runs the Australian and New Zealand operations of Ramboll, an international engineering firm.
Fiona studied Environmental Engineering the first year it was offered at the University of Newcastle and was one of only six women in a course of 24.
"I've never had an issue being a female in my work - my approach has always been to be professional, do the job and do it well. I think the industry needs to work with the education facilities to encourage female participation, and I've seen some great results from Hunterwise, who are doing exactly this.
As employers, we need to offer the same flexibility for men and women in the working week, so family household commitments are shared."