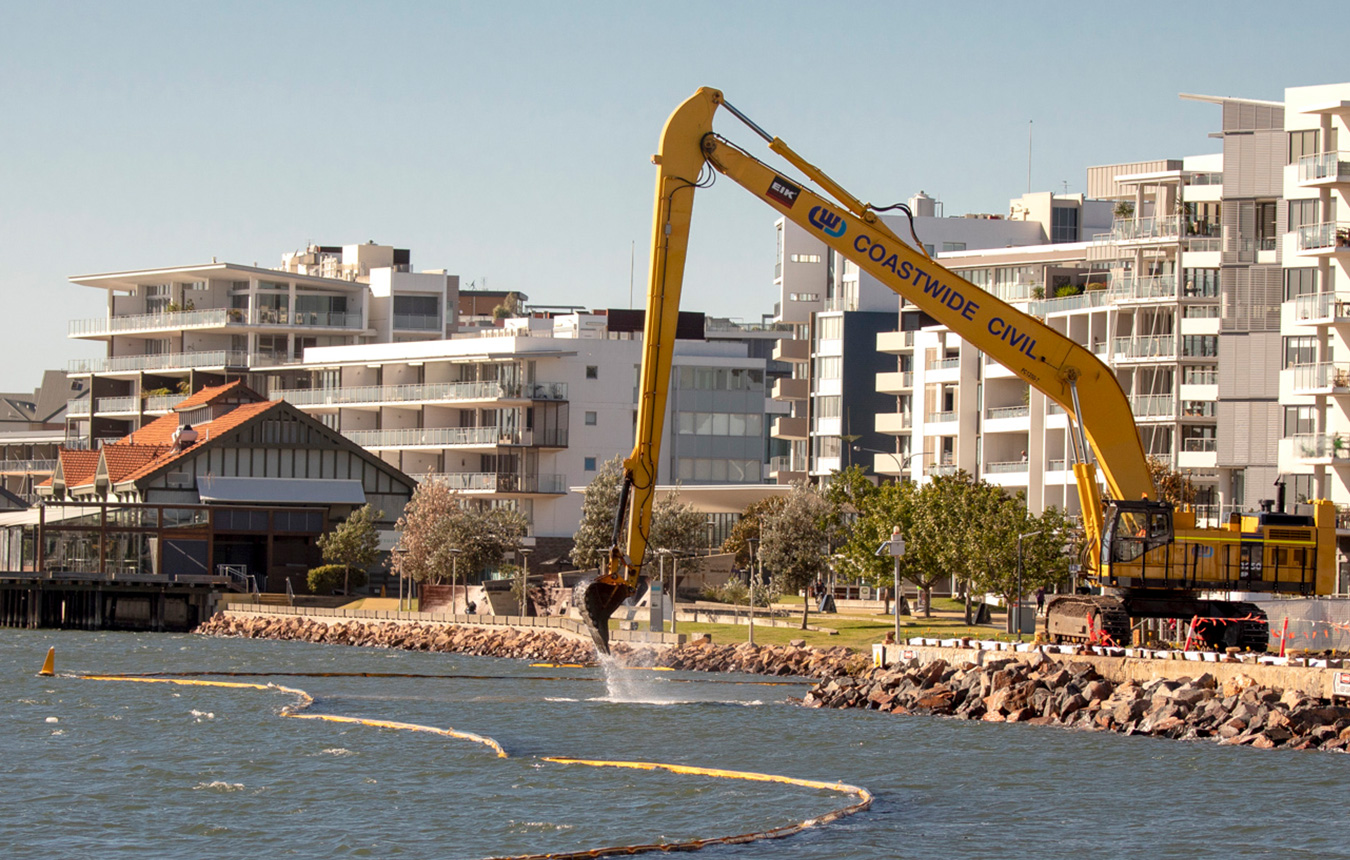 Seawall construction
Construction of new seawalls at Lee 5 and Throsby continues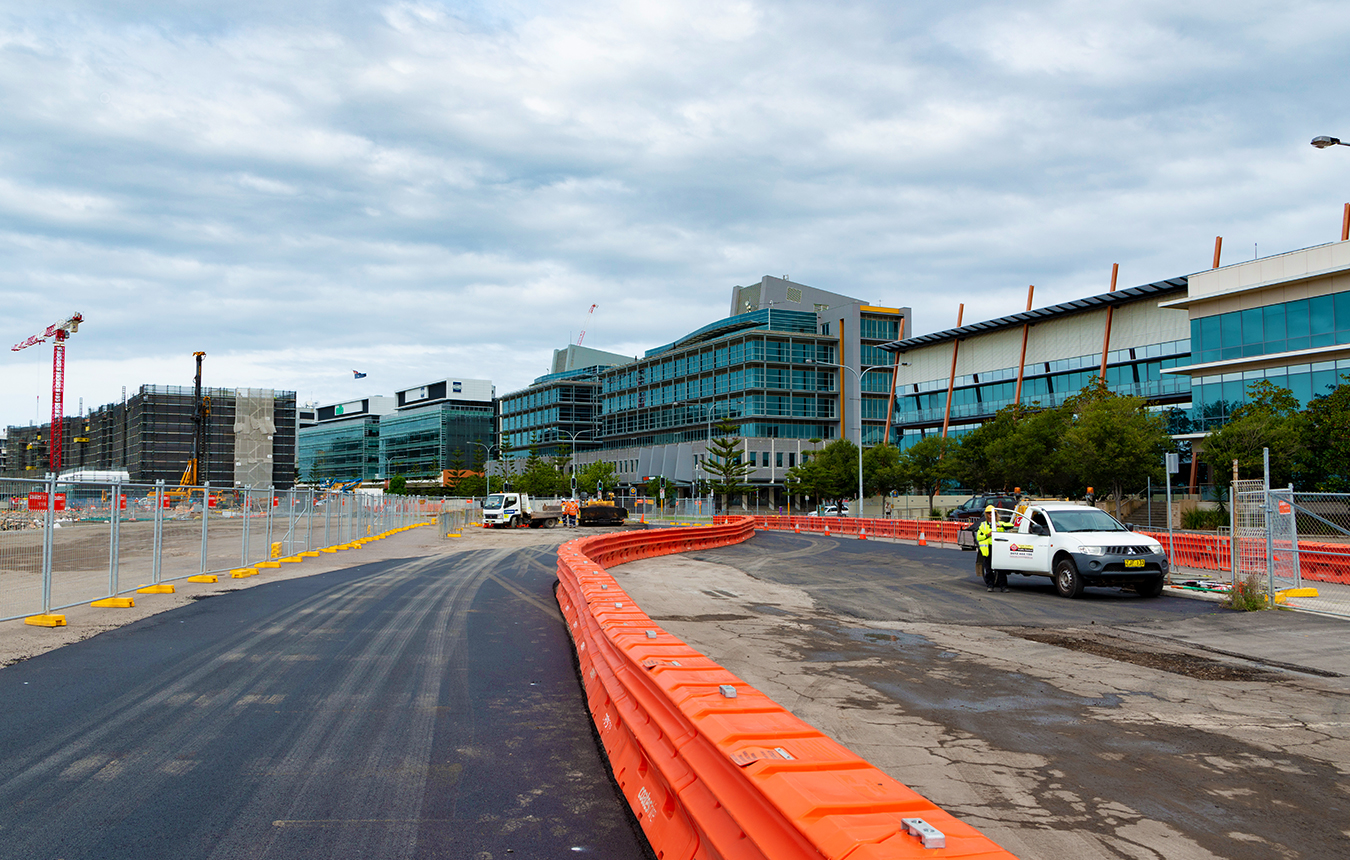 Road improvements
Work to realign, widen and upgrade Honeysuckle Drive is underway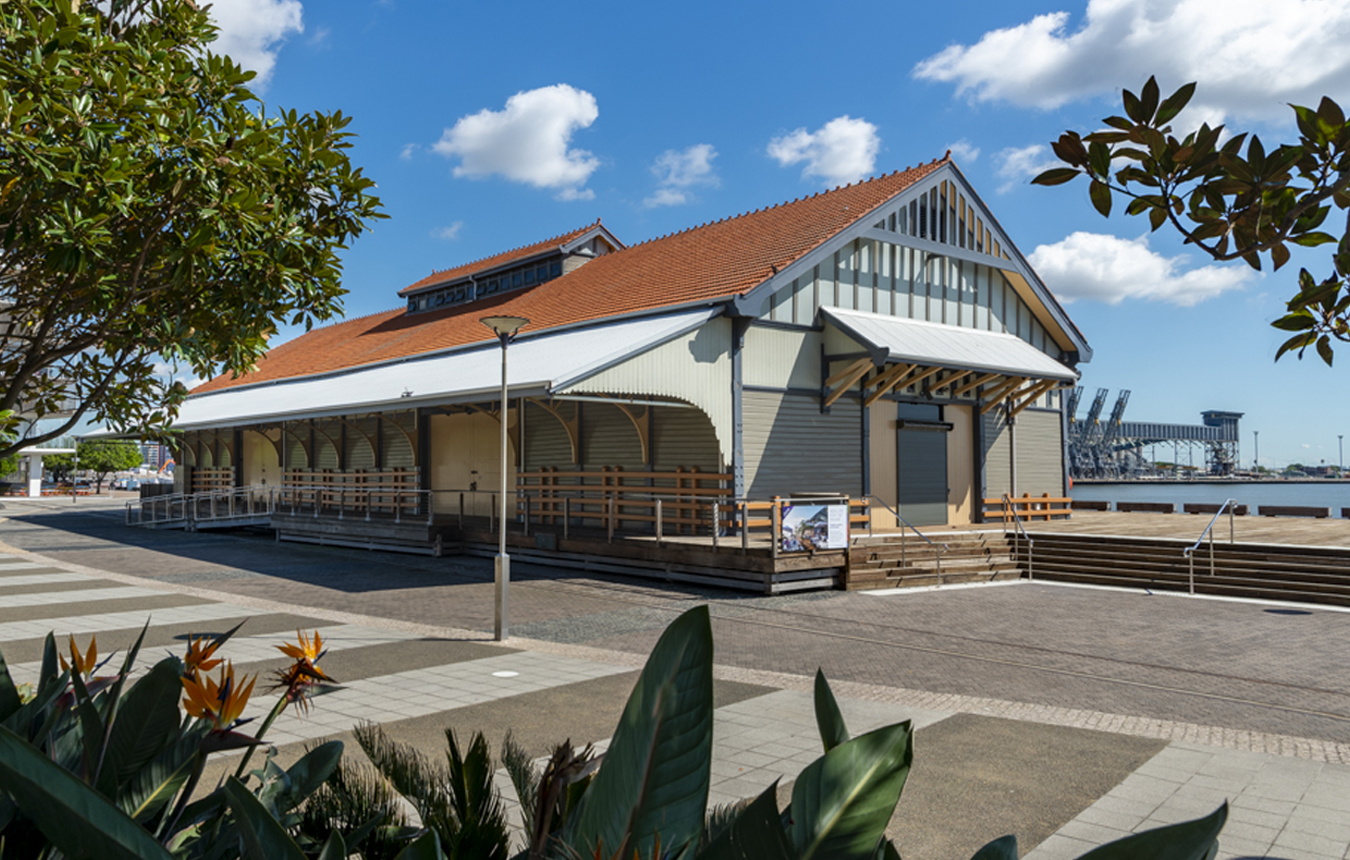 Waterfront works
The Wharf building has been restored, repaired and the timber deck reinstated 
Work to upgrade Honeysuckle Drive is underway.


 
The realignment will improve access to the city and assist with flood mitigation at Cottage Creek. We're also widening the road, building safer transition lanes, bike and parking lanes along some sections of the road and shared pathways joining up with existing shared pathways.
Honeysuckle Drive will remain open during the works. Vehicles are being diverted through Throsby car park on a temporary road and the speed limit has been reduced to 40km per hour for approximately 400m of road works.
Pedestrians and cyclists have a dedicated shared path to follow on the northern side of the temporary road. Signage is in place to communicate the new arrangements. See map below for the location of the temporary road and temporary shared cycle/pedestrian path. 
The entry to the Throsby car park has been relocated west, along Honeysuckle Drive close to Hannell Street. 
Work is underway to rebuild the 75 year old Harbour seawalls at Lee 5, and Throsby. These new seawalls are the first step in the delivery of attractive green spaces and new public domain in Honeysuckle. 
Works commenced in April 2019 including:
cutting and removal of existing Lee 5 concrete wharves;

delivery of 160,000 tonnes of rock to site; and

placement of rock in harbour to form new seawalls.
Work is expected to take around 18 months to complete. 
Whilst it is anticipated that these works will be noisy at times, a work method has been established to minimise noise and disruption as much as possible.
The Wharf Repairs
HCCDC recently completed major repairs to the Lee Wharf A building. Some minor works to replace some of the timber decking is taking place in April.
Major works included stabilising the building's foundations, repairing the structure and reinstating the timber deck at the rear of the building. We have undertaken this work to ensure that the building is preserved for future generations.
Renamed 'The Wharf', we recently sought proposals for a new tenant. Submissions are under review and we hope to announce the successful operator towards the end of this year.
Construction of Worth Place Park West, new public domain will get underway this year with the recent approval of the DA. Located adjacent to the Lume development currently under construction at 21 Honeysuckle Drive, Worth Place Park West will connect with existing Honeysuckle public domain marking a significant step in the continued revitalisation of the Honeysuckle waterfront.
The park will include sandstone block steps into the harbour, shaded seating, a sheltered picnic area, barbecue facilities and a Maritime inspired play space. Native trees, including banksia, tuckeroos and pines, will line new pedestrian links, making it easier to move from the waterfront to the Honeysuckle Light Rail stop.
The delivery of Worth Place Park West is an important step in completing the public connection between Wickham Marina through Honeysuckle to Bathers Way.