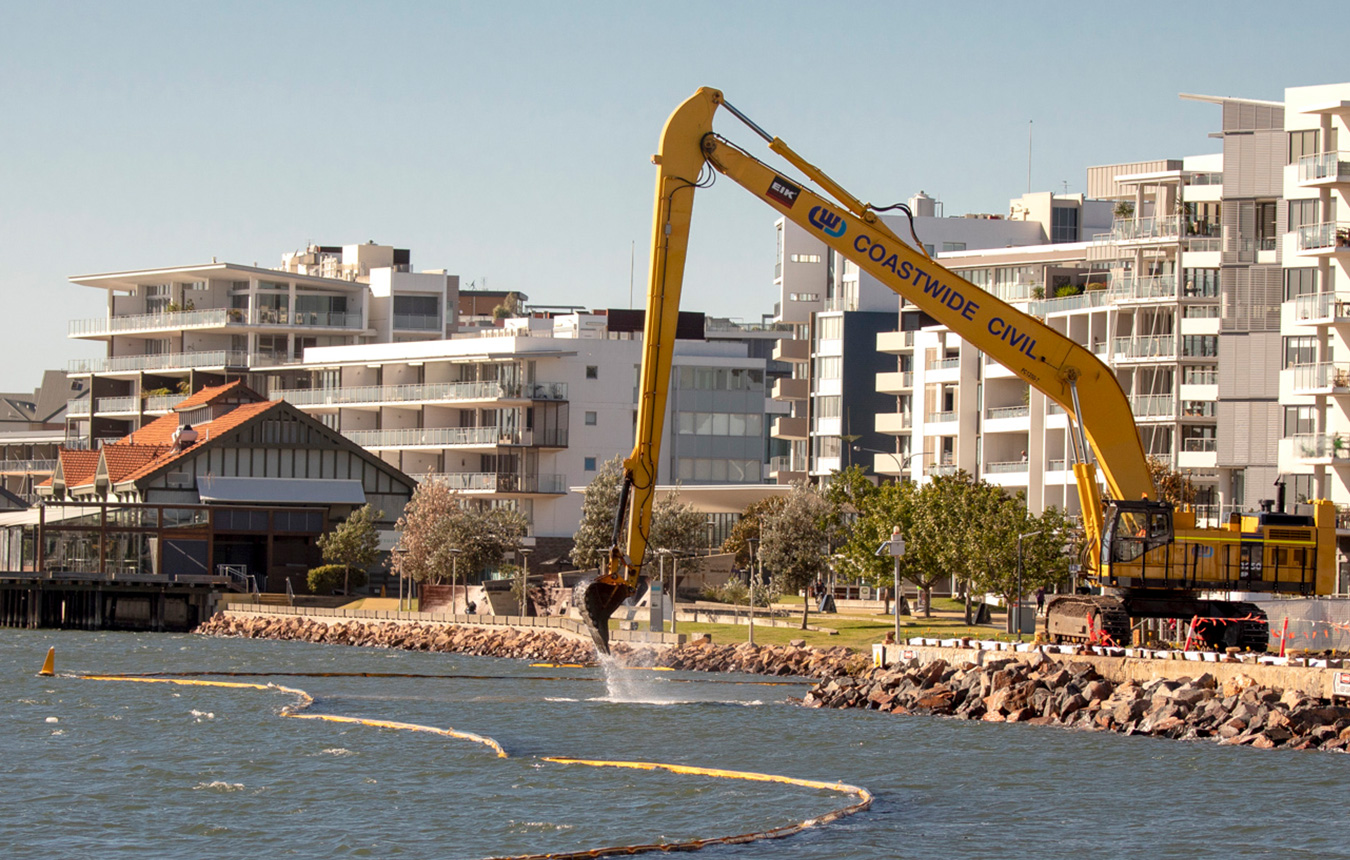 Seawall construction
Important seawall works are now underway in Honeysuckle at Lee 5 and Throsby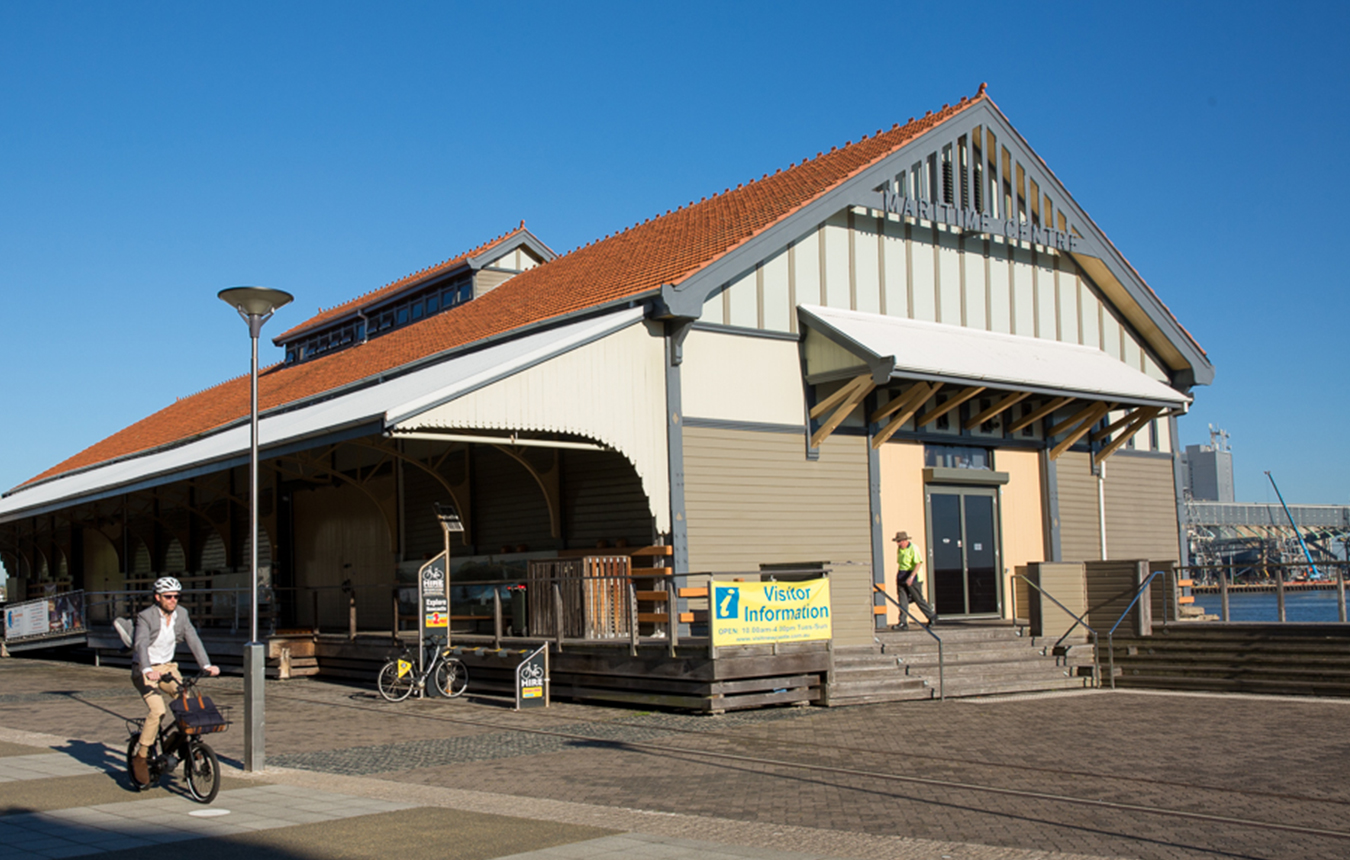 Waterfront works
Repairs to the building foundations of Lee Wharf A are in progress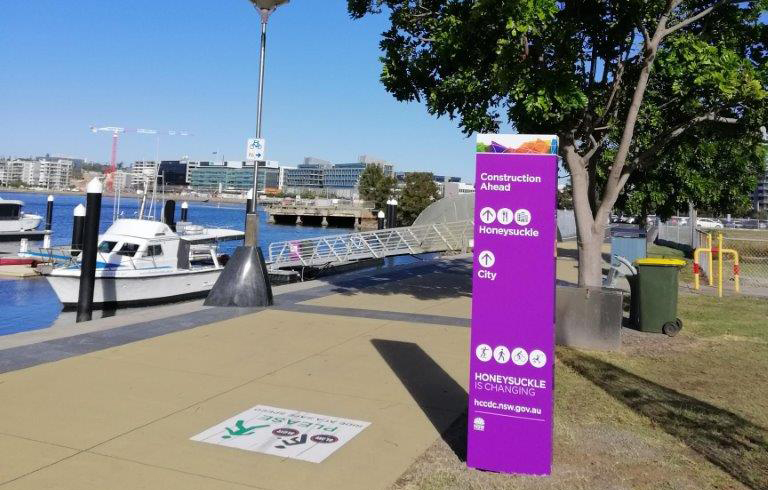 New precinct-wide signage
New signage helping you navigate around Honeysuckle during construction
Work is underway to rebuild the 75 year old Harbour seawalls at Lee 5, and Throsby. These new seawalls are the first step in the delivery of attractive green spaces and new public domain in Honeysuckle. 
Works commenced in April 2019 including:
cutting and removal of existing Lee 5 concrete wharves;

delivery of 160,000 tonnes of rock to site; and

placement of rock in harbour to form new seawalls.
Work is expected to take around 18 months to complete. 
Whilst it is anticipated that these works will be noisy at times, a work method has been established to minimise noise and disruption as much as possible.
To help ensure safety and maintain access, we have created precinct-wide signage to help people navigate in and around Honeysuckle during construction. More than 25 signs have been installed to direct flow and inform wayfinding from the Marina through to Hunter Street and up to Lynch's Hub in the east of Honeysuckle.
Vehicular signs are positioned at major entry points into Honeysuckle, to guide the traffic entering and travelling through the precinct. The pedestrian signs help decision making when walking to your destination and show the estimated time to walk there. For cyclists, the signs outline the best route to destinations.
The signs also include key locations, points of interest, and nearby transport options.
Lee Wharf A Repairs
HCCDC has been undertaking repairs of the Lee Wharf A building since November 2018. 
These works include making repairs to the building foundations and adding new piles to extend the deck at the rear of the building. We have also undertaken restoration of the building. Work is expected to be completed in December 2019.
Harbour Square Pontoons
Two extra floating pontoons were constructed at Harbour Square earlier this year to host more boats in Honeysuckle.
To book a berth, visit honeysucklemarinanewcastle.com.au