An ongoing urban transformation success story. Over 50 hectares of former industrial, maritime land is now a centre for entertainment, tourism, employment, and recreation on the edge of Newcastle Harbour.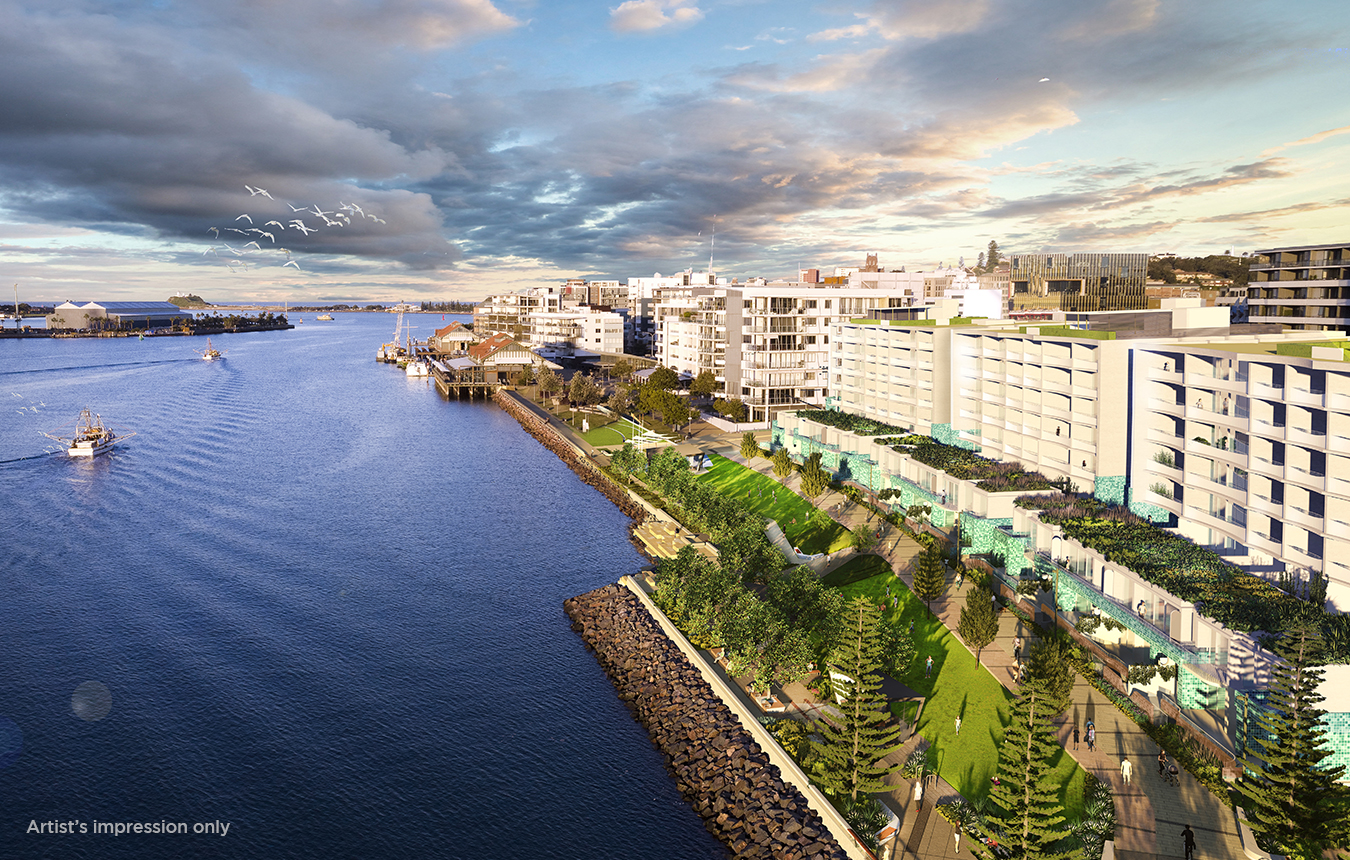 Vibrant public domain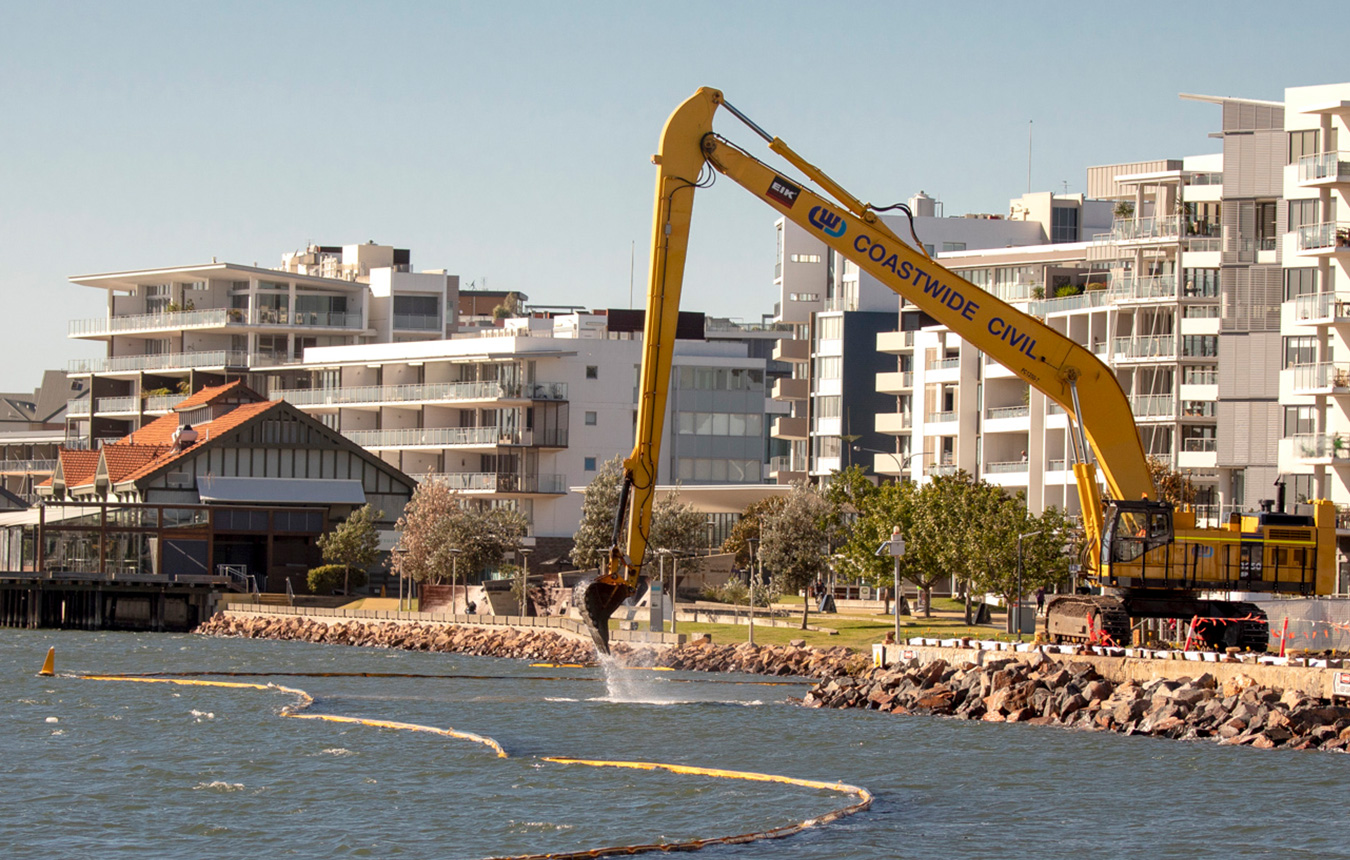 Infrastructure upgrades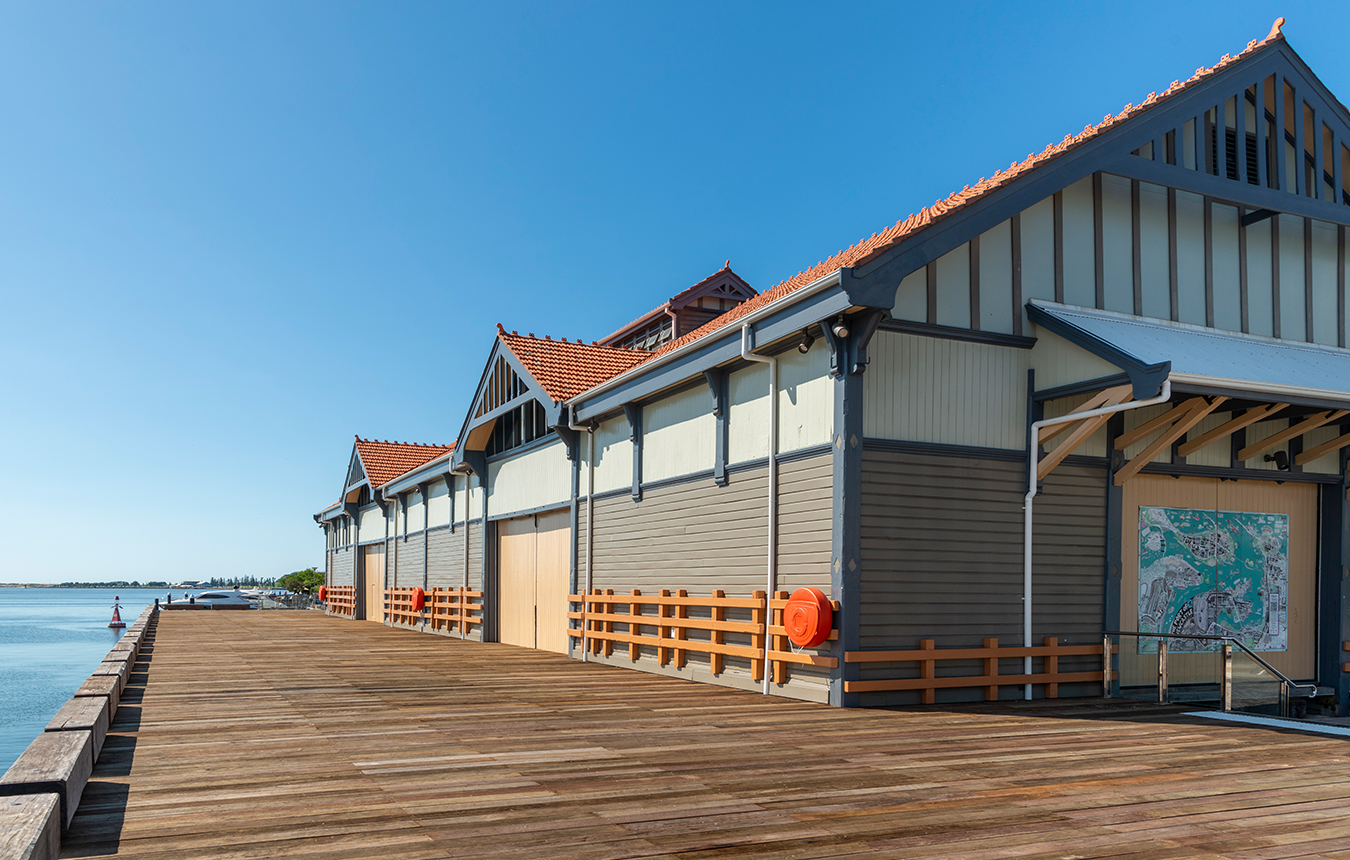 A new life for The Wharf
Current works

Honeysuckle is changing - stay up to date:
More jobs, homes and public spaces
HCCDC has led Honeysuckle's renewal since the early 1990s when the plan was initiated to remediate and repurpose seven precincts, spanning four kilometres of waterfront land.
As the master developer for Honeysuckle, HCCDC has managed the staged divestment of the land, and the area has so far seen more than $1 billion in private investment, and generated an estimated $3 billion in economic activity.
The 50-hectare site now supports a diverse mix of employment, residential, tourism, recreation and public domain uses for the community. It also celebrates and enhances heritage and is known as one of the most successful urban renewal programs in NSW.
 
Ongoing transformation
Over the next few years HCCDC will continue to deliver new public domain and infrastructure to ensure the former industrial land continues to thrive. Honeysuckle will also become the home of the University of Newcastle's new city campus.
For current work details and updates - Works Page
Download the Honeysuckle Fact Sheet - PDF
For most of the 20th Century, the Honeysuckle project area was dominated by railway workshops, wool stores, cargo sheds and warehouses, both active and dormant. In more recent decades the rich and important industrial heritage of the land left it contaminated, derelict and blocked off from the people of Newcastle.
By the late 1980s it was recognised that there had been a gradual but sustained period of decline in the number of people living and working in Newcastle. Formed by the State Government in 1992 and initially funded with $100 million from the Commonwealth/State Building Better Cities program, the Honeysuckle Development Corporation set about working in partnership with the local community to transform 50 hectares of surplus government land.
At the heart of one of the biggest urban renewal projects in Australia was the task of opening up Newcastle Harbour to the community. By creating quality residential, commercial and recreational waterfront areas, the project has unlocked lifestyle, economic and environmental benefits for the city and received urban design awards and international recognition along the way.
Honeysuckle public domain
Creating great places in vibrant communities
Through community consultation, some fantastic ideas for the transformation of Newcastle's iconic waterfront precinct have been identified.
Our $55 million investment into foreshore infrastructure and public domain works will see Honeysuckle thrive for future generations. This includes seawall works, landscaping of waterfront green spaces, planting over 150 trees, and creating attractive promenades that stretch from the Wickham Marina through Honeysuckle along the foreshore connecting to Nobbys beach and Bathers Way.
Honeysuckle Public Domain - Video
Honeysuckle Foreshore Public Domain Plan - PDF
More information - Media Release
Honeysuckle Park
The construction of Honeysuckle Park (now underway), will mark a significant step in the delivery of new public domain and the continued revitalisation of the Honeysuckle waterfront.
The park will include sandstone block steps into the harbour, shelters with picnic seating, covered barbecue facilities and a Maritime inspired play area. Native trees, including banksia, tuckeroos and pines, will line new pedestrian links, making it easier to move from the waterfront to the Honeysuckle Light Rail stop.
Construction of this park is an important step in completing the public connection from Wickham Marina, through Honeysuckle along the foreshore to Bathers Way.
Work to straighten and improve Honeysuckle Drive nearing completion
The works form part of our $55 million investment in infrastructure and public domain improvements throughout the Honeysuckle precinct.
Honeysuckle Drive is being straightened to improve traffic flow and enhance sight lines along the road. We're building safer transition lanes, bike lanes and adding parking in some sections. We're constructing a new bridge at Cottage Creek and naturalising the existing channel while the works around Cottage Creek decrease the risk of future flooding.
HCCDC maintains three kilometres of seawall along the Honeysuckle promenade
This part of the waterfront has a rich and colourful history, and ongoing maintenance will ensure that this space can be accessed and enjoyed by the public for years to come. To date we have recycled 8000 tonnes of processed concrete from the old wharves into new seawalls.
We've recently completed rebuilding the seventy five year old harbour seawalls at Lee 5 and Throsby in preparation for new public domain. 
Lee Wharf A, now known as The Wharf, is an iconic and much loved waterfront heritage building in the centre of Honeysuckle. It was built in 1910 in the Federation style and was used for wool storage, as a cargo port, and place of immigration after World War 2. 
HCCDC recently completed major restoration and structural repairs to the building, including reinstating its harbourside deck, and completing significant stabilisation and seawall repairs. These restoration works have paved the way for an exciting new use for The Wharf, as a destination that will attract both locals and visitors to this key harbourside location.
Following a competitive proposal process, Hope Estate will soon bring Hope at Honeysuckle to The Wharf building, showcasing the best wines that the Hope family is known for, along with fine food and tasting experiences focused on local produce, craft beers, spirits, local retail goods, masterclasses and other educational events and experiences.
The next phase of Honeysuckle

Through the Honeysuckle urban renewal program, the Government has paved the way for private sector investment to deliver new homes, jobs and economic activity. 
As the Honeysuckle project draws closer to completion, exciting new projects are planned for the remaining Honeysuckle lands, with the highest standards of built form and urban amenity being applied.
Honeysuckle is experiencing the next stage of transformation.
To stay informed about what's changing:
As Newcastle grows, changes are being made to the ways we visit and get around the city centre. There are 20 off-street parking stations in Newcastle city centre and many of them offer all day parking for reasonable fees.
Public transport, cycling and the City of Newcastle Council Park and Ride service are also options for your journey into town.
Video: Honeysuckle seawall works - Stage 1
Video: Honeysuckle seawall works - Timelapse
Video: Honeysuckle public domain
Video: Honeysuckle waterfront works