HCCDC owns and manages land in Lake Macquarie's Cockle Creek precinct. We are committed to supporting economic growth in the region through our role in managing the divestment of land to enable the precinct to prosper with new opportunities for housing and employment.
New developments coming soon to Cockle Creek
In late-2021, we called for Expressions of Interest (EOI) from prospective purchasers and developers for 2 lots in Cockle Creek, represented on the map as Lot 2001 and Lot 2002. Sales were settled to 2 private developers later that year.
In 2023, 2 development applications (DA) were lodged with Lake Macquarie City Council to transform these lots into an exciting mix of light industrial and manufacturing, retail, hospitality, innovation, technology and entertainment.
We look forward to sharing more details when the plans are finalised.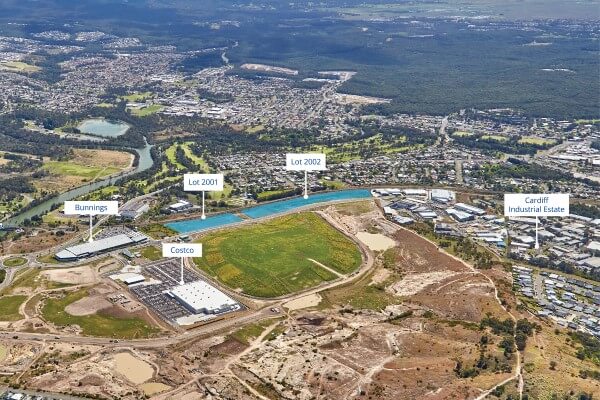 New residential development underway
Green Capital Group is currently undertaking works at Cockle Creek to establish subdivided lots.
The works are enabling up to 500 new homes in the area after the group settled 55 ha for a multi-staged residential development, while also contributing approximately 400 FTE jobs during construction
Proceeds from this deal with Green Capital Group are funding the Government's ongoing management of the environmental lands in the Cockle Creek precinct in perpetuity.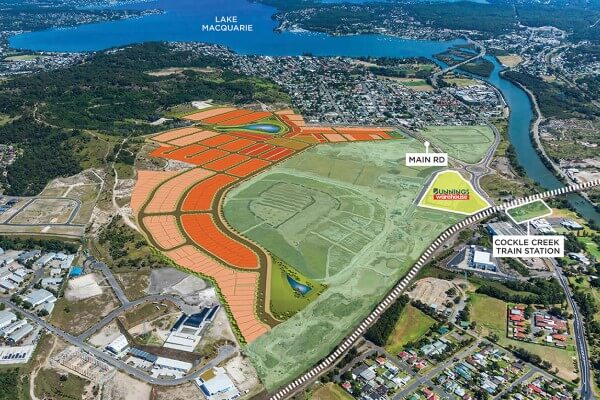 Costco Wholesale
The first regional Costco opened on the Boolaroo site in September 2021.
The development generated approximately 80 FTE jobs during construction and continues to provide over 200 local employment opportunities. Costco has been a significant economic boost for the region and a key part of the Cockle Creek transformation. 
Managing environmental needs into the future
In August 2019, Parliament supported legislation (PDF, 251 KB) to transfer lands into Government ownership.
This action ensures the ongoing environmental management of the site in perpetuity.
We are working with Government's Waste Assets Management Corporation (WAMC), who are managing the environmental requirements of the land with regulatory oversight from the NSW Environment Protection Authority. 
The site includes a large containment cell, covering 20 hectares, which has been created to contain the contaminated materials in accordance with EPA requirements.
The containment cell and a water treatment plant require regular monitoring and maintenance. Other environmental protection areas, such as Munibung Hill, need general maintenance, including controlling vegetation.
A Perpetual Care Fund has been established to go towards the cost of managing the land, including the monitoring, maintenance and repair of the containment cell and other environmental protection infrastructure for the long term.
Land sale proceeds will be deposited into the Containment Cell Perpetual Care Fund.
Cressy Road connection
The new Cressy Road at Cockle Creek provides a vital link to Costco warehouse and has been named in memory of former Boolaroo resident and WWI Private Henry Alfred 'Harry' Cressy.
Harry's relatives joined us to celebrate the start of works on Cressy Road, honouring the crucial role that so many from the region played in serving their country. 
The road has been named in tribute, celebrating the contribution of Harry who lived nearby on Creek Road.
Harry worked as a train driver at the Cockle Creek smelter before enlisting with his brother Edward in the Australian Imperial Force and tragically losing his life at the Battle of Fromelles.
Read more about Harry's story in this Hunter and Coastal Lifestyle article (PDF, 1.3 MB).